Fall Wine Tour Pictures
Fall Wine Parties with the Little Wine Bus
When you're on a Little Wine Bus tour, you'll enjoy more than just wine! You'll hear local bands, smell the aroma of crisp autumn leaves, and if you're lucky - experience soft grapes squishing between your toes.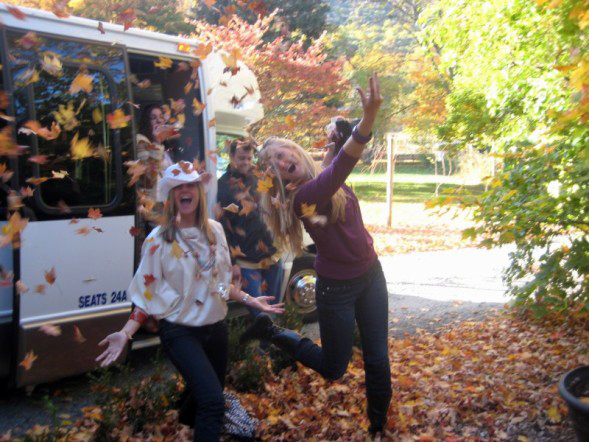 Getting married doesn't mean you're giving up new experiences.
Did your Halloween include a Wine Tour, Ghoulish Cakes and Lucille Ball? Ours did.
Golden Leaves, Vermillion Wine, and Ivory Cakes equal Rosy Cheeks.
Site Design by StoneRaven Media
© Copyright 2010 The Little Wine Bus, LLC All Rights Reserved.