Corporate Events - Wine Tour!
CREATIVE COMPANY EVENTS
Let our certified meeting professionals with over 10 years of experience help plan your perfect company event with a wine country tour. We are extremely creative and can make any event memorable, fun and productive!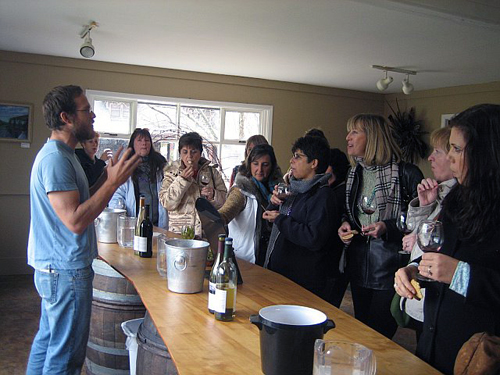 TEAM BUILDING EVENT / COMPANY OUTING
Wine tours are the perfect company outing virtually any season! Do a little team building while stomping and picking the grapes. Create an entire corporate event with a full day wine tour complete with fully catered meals.
Corporate team building at its finest:
CORPORATE MEETINGS AND DINNERS
In addition to the tour, we can integrate wine courses, demonstrations, trivia and even Bingo! Your complete corporate experience can be branded with your corporate image. We can provide corporate wine themed cakes and cookies, and even include custom wine labels on the bottles. While riding to the wineries, we can also provide a wine educator to give a course on elements and wine tasting in the Hudson valley.
AND MORE!
We do flowers, balloons, baskets, and all the catering. We can offer a fabulous Hudson valley wine country barbecues and Pig roasts. We can also provide food and wine pairing cards- custom printed for your event. (www.pocketpairings.com)
Make your next birthday party, engagement, or wedding even more memorable by booking a beautiful Hudson Valley Wine Tour.
Site Design by StoneRaven Media
© Copyright 2008 The Little Wine Bus, LLC All Rights Reserved.