Winter Wine Tour Pictures
Winter Wine Parties with the Little Wine Bus
Wine doesn't stop flowing when the temperatures fall, and we don't either. Winter provides an enchanted holiday vineyard experience.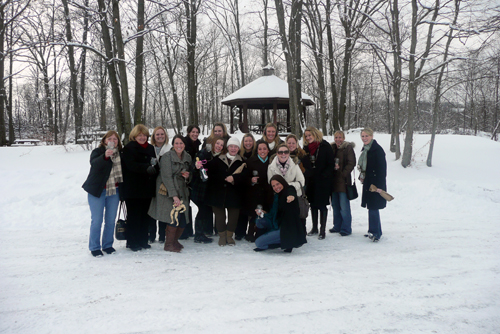 Did Cupid's Arrow Hit your Heart or your Wine Glass?
You finally got your wish - Pizza, and Wine with Santa.
A Little Wine Bus Tour gives your Holiday a little more Jingle.
A cork wreath - now why didn't I think of that?
Sometimes you find a police station converted into an old world restaurant complete with tin ceilings and safe's that need cracking.
Yet another unique Little Wine Bus venue that can be booked for all your corporate events, wine dinners and parties.

Wine Bus Tour Reason #103: Naked Wine Goddesses
Look good in any color, and even better with a wine glass in your hand.
Site Design by StoneRaven Media
© Copyright 2011 The Little Wine Bus, LLC All Rights Reserved.