If you love beer...really LOVE beer, we have the tours for you! Not only does New York have abundant wineries, but Breweries as well. From well known city micro-breweries to brew pubs nestled in the Hudson Valley's most scenic towns. Climb aboard The Little Beer Bus and we'll "Take you to the Brewski."
Visit the Little Beer Bus Website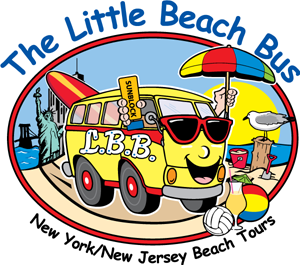 Grab your towel and leave the city behind and spend a day at the Shore.  Jump aboard The Little Beach Bus, and we'll whisk you to the beaches, bars and restaurants of the Jersey Shore.  You'll actually enjoy your time being stuck in traffic and you won't need to pay the tolls. Reserve Your Space Now!
Visit the Little Beach Bus Website
Site Design by StoneRaven Media
© Copyright 2008 The Little Wine Bus, LLC All Rights Reserved.